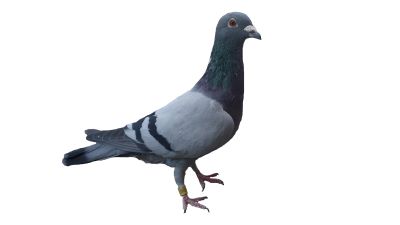 245
RO 19-214245
ORIG.TEAM N
Father to: RO 23-0904003 2e AS 5 etape 8e Final 465 km ROMANIAN CHAMPIONS LEAGUE RO 21-070603 6e AS 5 etape 21e FINAL 400km COL.SUPREM
Nu este de vânzare
Pedigree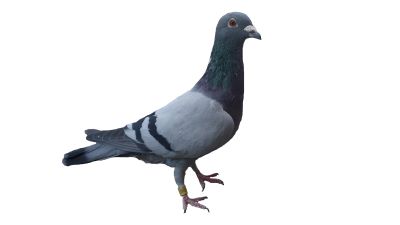 RO 19-214245
245
ORIG.TEAM N
Father to: RO 23-0904003 2e AS 5 etape 8e Final 465 km ROMANIAN CHAMPIONS LEAGUE RO 21-070603 6e AS 5 etape 21e FINAL 400km COL.SUPREM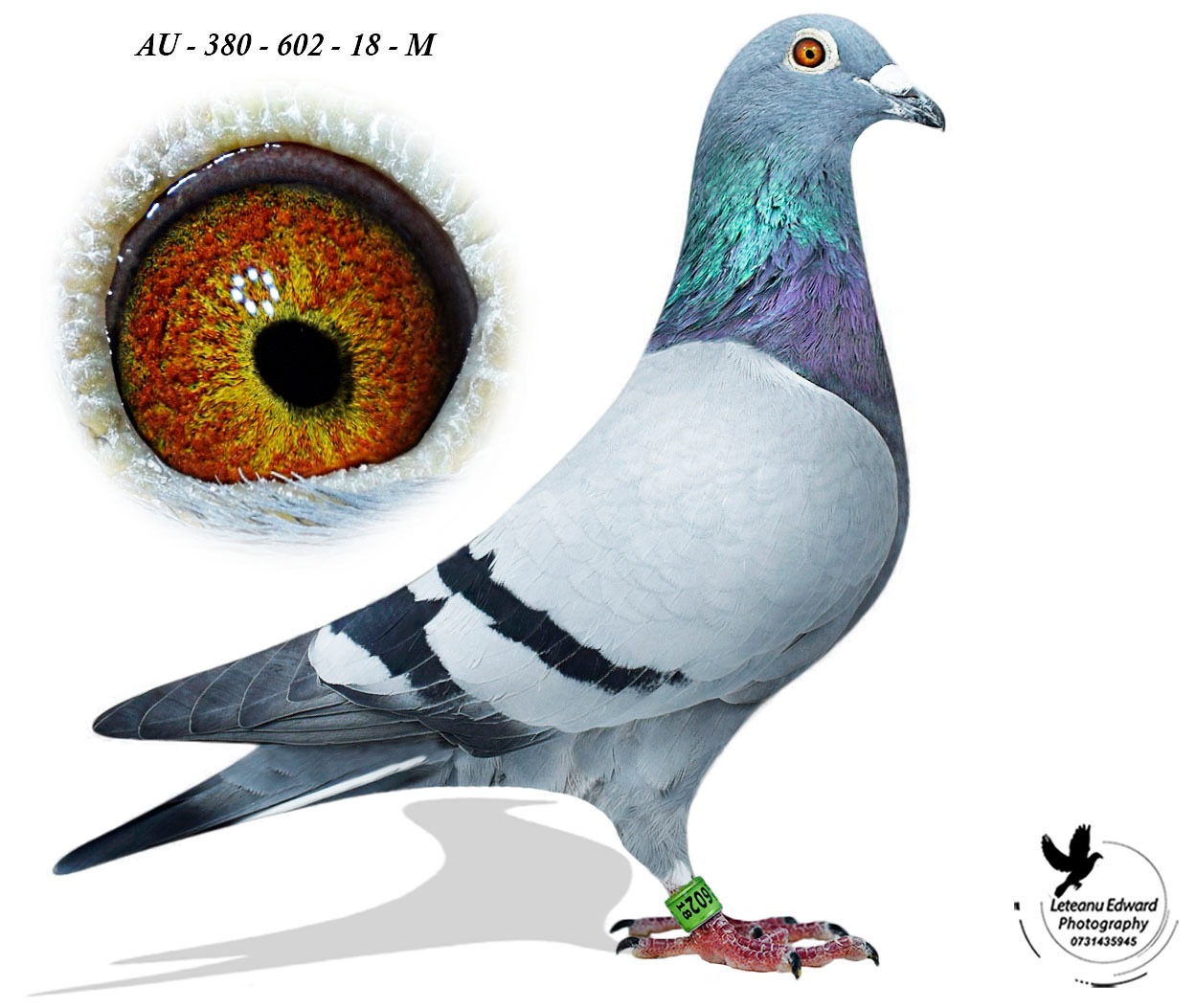 AU 18-602-380
popovici 380
ORIGINAL PAUL POPOVICI KOOPMAN*RAW SABLON
FATHER 87 PL FINAL RACE SUPREM OLR FATHER 45 SEMIFINALA ROMANIA GOLDEN PIGEON GR FATHER 1 AS 4 ETAPE, 2 SEMIFINAL "PORUMBEI DE TOP OLR"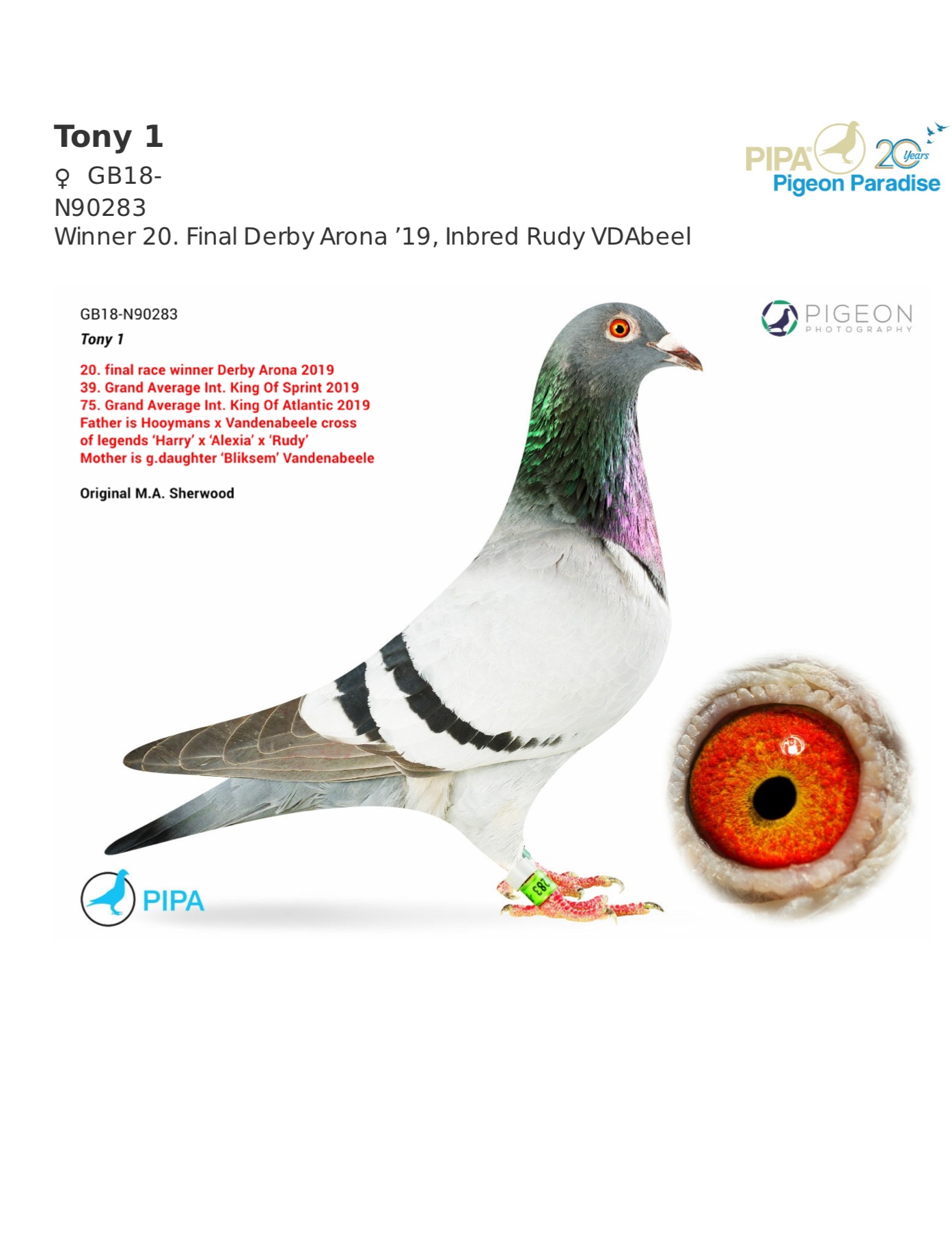 GB 18-90283
283
ORIGINAL M. A. SHERWOOD FATHER IS HOOYMANS * VANDENABEELE, MOTHER IS GRDAUGHTER "BLIKSEM" VANDENABEELE 20 Pl FINAL,RACE DERBY ARONA TENERIFE 2019;39 Pl GRAND AVERAGE KING OF SPRINT ; 70 Pl GRAND AVERAGE KING OF ATLANTIC. GR MOTHER TO "RO 20-660740" 1AS SPRINT , 2 Pl SEMIFINAL RACE, 32 FINAL RACE "PORUMBEI DE TOP" OLR
DV 13-08857-810
810
Winber Jupid Lichtgeh
Hafbr. 2 against 4080b; 7 against 989 p, hafbr father 4.+60 prize final Int Mallorca Derby 2011 (11280 m/ min wins over sea race) 08857-10-52. 12;17;26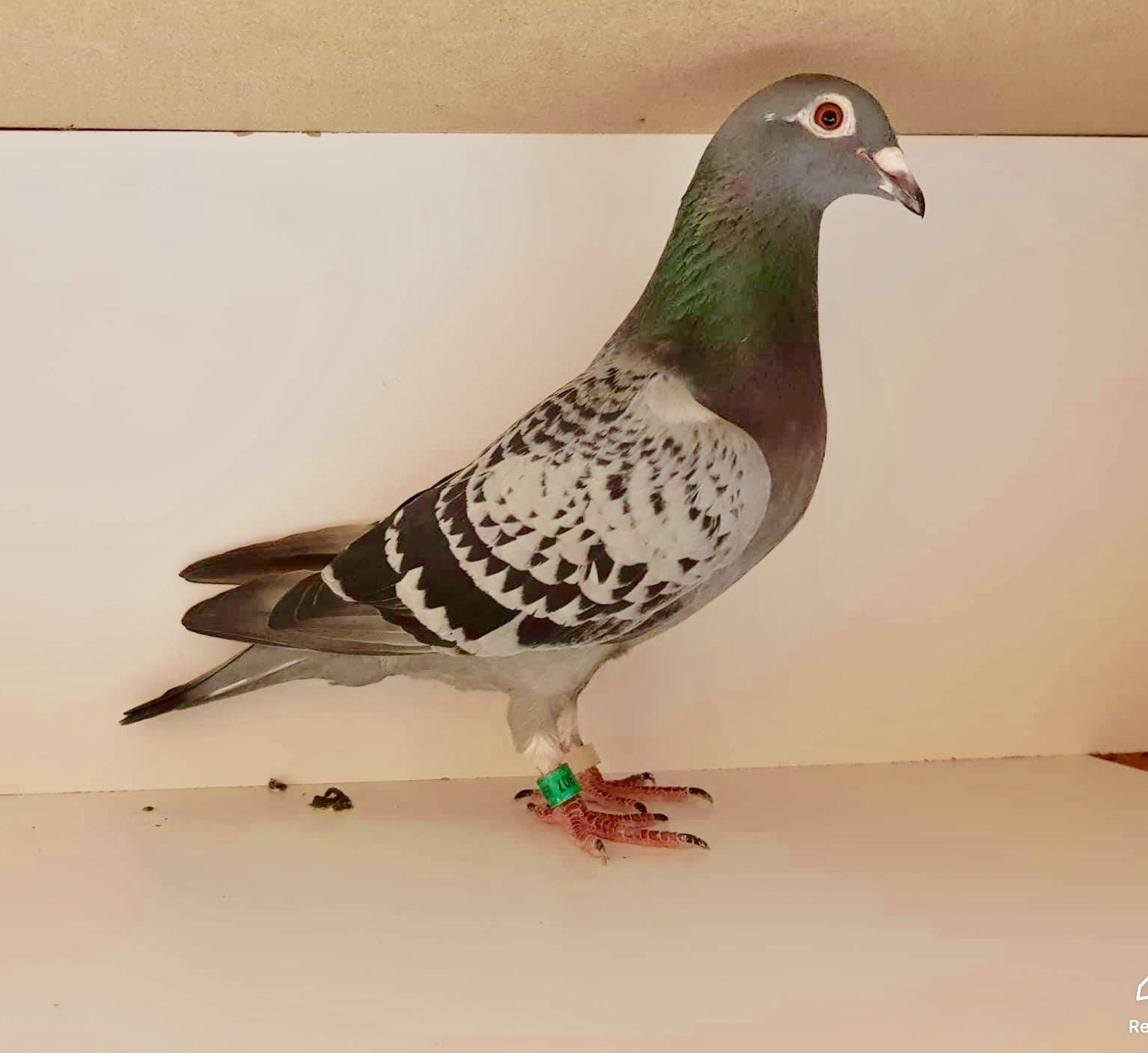 DV 13-01532-307
307
BUNICA LA LOC 2 FINALA PORUMBEI DE TOP 2017 AU 602-17-480 SOHN * TOCHTER LAST SAMURAI
SORA CU LOC 1 AS MIRA CHAMPIONSHIP 2013. LOC 20 FINAL GRAND PRIX și LOC 7 FCI WORLD CAMPIONSHIP 2013 Original Walter Zerner GEH
DV 14-0824-890
890
FATHER TO 20 FINAL RACE DERBY ARONA TENERIFE. (SON HARRY* SISTER HARRY "ALEXIA") HOOYMANS * DAUGHTER "RUDY" GABY VANDENABEELE.
GB 09-32776
776
GR DAUGHTER " BLIKSEM" GABY VANDENABEELE DAUGHTER "POWER BLIKSEM" THE BEST SON OF "BLIKSEM"
DV 07-08857-20
20
"Winnetou" Jupid Lichtgeh
Winnteou ist ein Vollbruder "Tips". . ist hallbruder "Asterix" Vater 1 st Finale Mallorca derby 2011 "Gian" vater 1 preis Finale Delta One Loft race
DV 10-08857-279
279
Amber Jupid blau
mutter 1st preis Finalflug Delta One loft Race Hungarian 2011 halbschwester mutter "Josephine" 1St nat la Souterraine 2011 , 16.576 tauben 595.
DV 11-01697-1101
Last Samurai Junior 2
SG Marck Racing Pige Geh. Sohn Last Samurai. TATA LA 602-13-864 :Loc 1 AS WELTMEISTERSCHAFT MIRA PORTUGAL!!!
DV 11-01697-1023
023
Golden lady SG Mack Raicing Pige Tochter Last Samurai Aus Dromer x YI Min
Golden lady SG Mack Raicing Pige Mutter von der1. As- Taube Weltmeisterschaft Mira 2013 A 602-13-864 1. Konk 2010 fliegt 15 - 1737 bei Markovic 7 Verband 2016 12/11